​​YOUR WISHES AND DREAMS ARE WAITING FOR YOU AT THE EDGE OF YOUR COMFORT ZONE

It's time to ​let​ go of all the reasons why not, and uncover​ all the reasons why ​YES
Take the first step in creating the life you desire.
​Small Easy Shifts That Will ​Improve ​Your ​Everyday Life
Download ​the FREE Guide and discover how​
with just a few ​ small changes you can improve your everyday quality of life.
​​I help women create the life that they want by helping them change and free themselves from their limiting thought patterns and emotional habits and feel empowered.
Through a special process I create a supportive, encouraging, nonjudgmental, and nurturing ground, for my client as they connect to their deepest heart desires, releasing their fears and choosing who they want to become, I help them step into the edges of their comfort zone, and take their milestones of courage steps towards creating the life that they want​.
As your coach, I am the voice of encouragement as well as the voice of the mirror. I am honest and compassionate holding your hand in understanding of your challenges, cheering you on and pushing you forward—because I know that you can reach higher than you ever thought possible.
It's hard to do it alone, it's hard to face our fears, our limiting beliefs and regrets about our past. I know, because I tried it that way only to find that having outside support and encouragement makes for a better experience, provides more support, encouragement and a quicker transformation into a better way of living our lives.
Are you ready to live courageously?
Just click on the button bellow
​I'm grateful for YOU Lian Allweis. You are here, day in and day out, challenging us, prodding us to think, reflect, laugh, love more. Thank you.
"
Working with Lian I've been able to successfully address many issues, including some that I actually couldn't with my therapist. I'd gotten quite good at avoiding visceral issues like body image, and fear of challenging myself. Lian was alert to spot clues like change of mood and sudden resistance. At those times, she kept me from running away and helped me work on those issues that were still a big part of me, holding me back."

Amy.P
"
Lian has always been so inspirational, motivating and encouraging in my life.
It was her persistence believing in me that led me to take steps, and from a Starbucks Barista with no future, create a life I have never imagined were possible for me. I am soon graduating from college!!!"
Miguel Sanchez
"
More than I could have ever imagined
I've been working with Lian for the past six years both privately and in her group program. Her unique approach and the tools she provides in her program and coaching are intriguing, easy to follow and comfortably encouraging. I am happy to say that as a result, I am now traveling on an exciting road that reaches far beyond any horizon I could have ever imagined."
Eileen Julian
"
Lian has helped me to trust myself and be more confident of myself."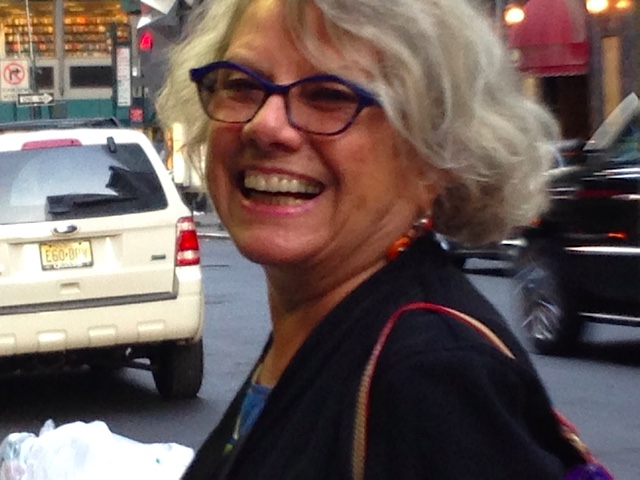 Frauke Zimmermann
"
I want you to know how meaningful it has been to work with you during what has been a very challenging period of my life. You helped me find my strength and see things in new ways. You have truly had a remarkable impact on my life. I feel blessed."
D.D
"
Lian is insightful, inspirational and uplifting. Her approach is challenging yet gentle and fun. She helped me change my thinking about what is possible.
She encourages you to move a bit out of your comfort zone. because that's where the growth is..
Its your life after all.
I may not know what you are looking for in a life coach. And maybe you don't either, you just know life is just not working for you. Call Lian and see an authentic, caring coach who wants you to be your best self "
Greg Beutler
"
Inspired
Lian has a wonderful energy and a positive healing spirit! I have to say, she truly inspired me to ask myself over and over again: "what else is possible?" rather than worry so much about getting things "right" all the time. Thank you!"
Dana Mondesire
"
This course changed my life!
Thank you for changing my life and helping me start believing, and creating the life that I want. It is possible. I can make it happen!
Melissa S.
---
---
​Take Your First Step
​SIGN UP HERE FOR MORE GOODIES AND INSPIRATION

​ * I only send out periodic mail with valuable content. I promise.
LET'S MAKE IT HAPPEN! - POSSIBILITIES...​