EVERY STEP YOU TAKE IS A MILESTONE IN THE STORY OF YOUR LIFE



Identify Your DEEPEST DESIRES
And Make Sure You're On The Best Path To Fulfilling​
Your TRUE LIFE'S PURPOSE


Welcome,
I'm Lian Allweis, Life Coach and Transitions Specialist.
I love helping people change their limiting thought patterns and emotional habits, embracing and creating a new life path for themselves filled with joy, empowerment and fulfillment.
Get my FREE GUIDE below:​
Five Easy Ways To Improve Your Life Now

Make SMALL shifts that will Radically change YOUR LIFE

​
WHAT PEOPLE ARE SAYING

I've been working with Lian for the past six years both privately and in her group program. Her unique approach and the tools she provides in her program and coaching are intriguing, easy to follow and comfortably encouraging. I am happy to say that as a result, I am now traveling on an exciting road that reaches far beyond any horizon I could have ever imagined.
Eileen Julian,
Lian has a wonderful energy and a positive healing spirit!
I have to say, she truly inspired me to ask myself over and over again: "what else is possible?" rather than worry so much about getting things "right" all the time. Thank you!
Dana Mondesire,
Working with Lian I've been able to successfully address many issues, including some that I actually couldn't with my therapist. I'd gotten quite good at avoiding visceral issues like body image, and fear of challenging myself. Lian was alert to spot clues like change of mood and sudden resistance. At those times, she kept me from running away and helped me work on those issues that were still a big part of me, holding me back."

Amy.P,
You have always been so inspirational, motivating and encouraging in my life.
Miguel Sanchez,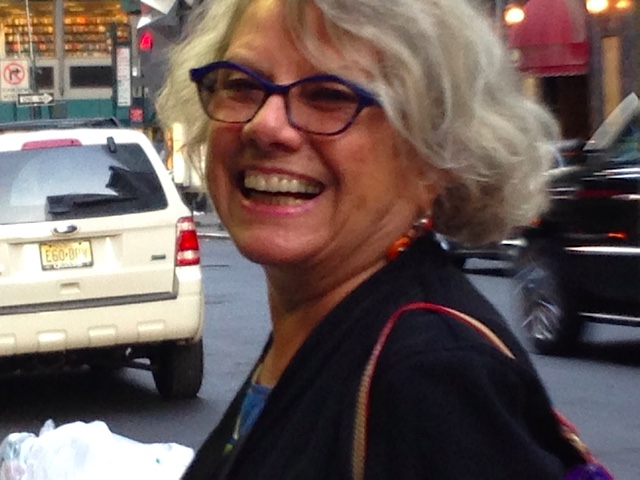 Lian has helped me to trust myself and be more confident of myself
Frauke Zimmermann,
I want you to know how meaningful it has been to work with you during what has been a very challenging period of my life. You helped me find my strength and see things in new ways. You have truly had a remarkable impact on my life. I feel blessed
D.D,
---
Take Your First Step
Join 5,000+ subscribers and receive exclusive content

* I only send out periodic mail with valuable content. I promise.

---
LET'S MAKE IT HAPPEN! - POSSIBILITIES...

Let's face it; we were not given a life manual when we were born into this world. What we got was our parents and their issues, maybe some brothers or sisters that we had to live with and get along with (because no one asked us if we wanted them or not), and a whole wide world filled with other people and their history of issues passed on from one to another, creating sometimes comical and sometimes not so comical misunderstandings.
We want our parents to be happy and proud of us, we want to have friends and people to love us, we want to be successful, and we want to feel joy, love and happiness in our lives.
We learn to compromise ourselves and who we are from a young age, becoming who our parents want us to be, who society tells us to be, and what we end up believing is the "right" way to be.

But is it?

When was the last time you woke up excited to get out of bed and pursue the day?
When was the last time you decided to challenge yourself and go for that secret dream you have been holding and hiding inside yourself for so many years?
What dreams of yours have you given up on because they are so far away from your reality and belief that you have accepted a compromised life, instead of what your true heart desires?
The hardest step is the first step we take into the unknown, to reach out, to ask for help, to be vulnerable… Taking the first steps takes a lot of courage, encouragement and willingness to try something new and different. I know and experience it myself with every new step I take in my own life. I know the hesitations and the anxious feelings that rise in the process of seeking and starting something new.
Many years of practice as a life coach and going through my own life challenges and changing process has taught me that we each have our own needs that will encourage us. We each need to find our own way of releasing ourselves from the past. And we each have a different path that will take us to the places we want to enjoy in our lives.
With the right support and the right encouragement, by learning the specific tools that are supportive of who you are that makes it work with anybody who wants to change their life into a better, more joyful and I will work with you, with who YOU are, and it aids in finding what is best for you, and it helps you create the life that you want.
I will work WITH YOU privately or in a group setting and help you in find, create, and take the steps that are COMFORTABLE and DOABLE for you in your path of creating the life that you want.
Join our community on Facebook

Receive and Give Support, Encouragement and
Get Tool to Help You With Your Own Milestones of Courage
Are you ready to take the step to make it happen?…
ChArt Your Life

is a unique coaching approach and program that I developed through my years of coaching and my own life

​experience of changing a limited life with limiting beliefs into a life filled with possibilities, making impossible dreams into reality.
The tools provided in the program/coaching will help you determine your own unique path to reach far beyond what you ever thought was possible.
ChArt Your Life works WITH YOU to help you in finding, creating, and taking the steps that are COMFORTABLE and DOABLE for you.
ChArt Your Life works for everyone; it has both the analytical and cerebral components as well as the creative and artistic ones, allowing you to choose and explore what works best for you at any given point.
Once you learn the basics of ChArt Your Life, you will be able to apply those principles in every aspect of your life and continuously create a life that is fulfilled and exciting—one that makes dreams come true.
YOUR WISHES AND DREAMS ARE WAITING FOR YOU AT THE EDGE OF YOUR COMFORT ZONE

Schedule your next APPOINTMENT

Schedule FREE 20 min Consultation

---
The Good Shop
Wash Your Worries Away...

Wear and Inspire...